Details:
This listing includes: 1 pcs of solar charge controller, 12/24 voltage, 20A
This is solar controller can be connected to the remote meter LCD Display. (optional)
It provides long distance surveillance. And it is suitable for some rural communications system, traffic system, etc.
Features
Microcontroller digital accuracy
PWM Charge mode
State of charge (SOC)
Temperature compensation
Automatic detection of the voltage
External temperature sensor (optional)
Remote temperature sensor (optional)
Remote meter MT-2 shows the working data and condition
Battery type option
Battery AH setting
Modify parameters through four keys
Electronic protection
Short circuit protection
Reverse polarity protection
Reverse current protection at night
Over charging or discharging protection
Over load protection
Display
LCD Display: all systems parameters in digital value, system status as symbols.
Technical specification:
10A

20A

System Voltage

12v/24v Autowork

Rated charging current

10A

20A

Rated load

10A

10A

Over load, short circuit protection

1.25 times of IE for 60 seconds, 1.5 times of IE by for 5 secs overload protection; above 3 times of IE short circuit protection

Self consumption

less

Charging circuit voltage drop

less 0.26v

Discharging circuit voltage drop

less 0.15V

Work temperature

-35 degrees to + 55 degrees

Temperature compensation

0-10mv/degrees /2V

Control mode

PWM charging mode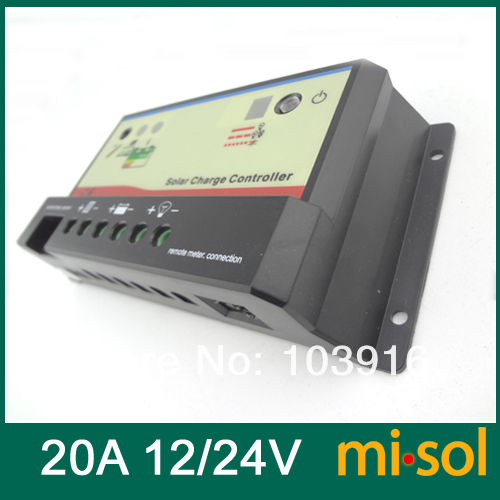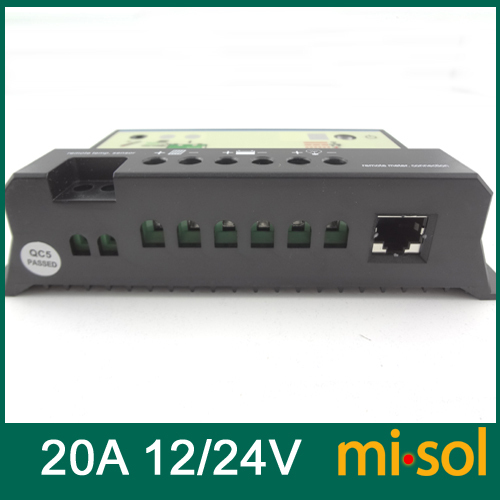 Current Reviews: : total 0 reviews
This product was added to our catalog on Monday 16 December, 2013.