Details:
This listing includes: 1 pcs of remote meter (LCD display) for solar regulator (Duo battery), with cable.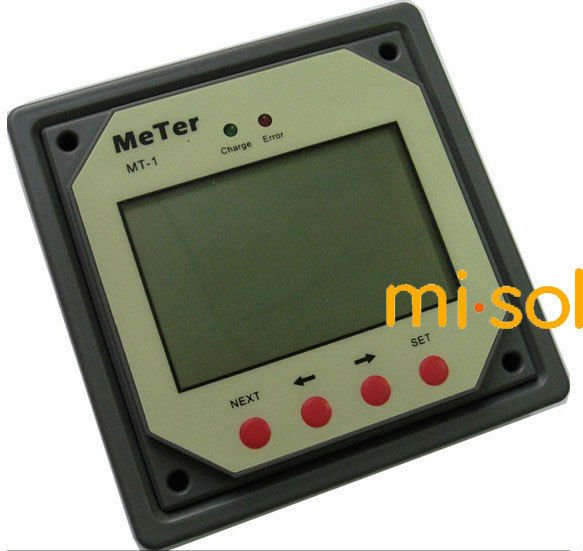 Remote meter Features:
Remote digital display for the 10Amp/20Amp Duo- Battery Solar Charge Controller. Ideal for monitoring and display current solar system status. Displays both solar voltage and battery voltage as well as charging current and load current. Shows Amp-Hour and Watt-Hour charge accumulation as well as percentage the batteries are charged. Easy to use and program and is ideal for a quick system check.

-Full Digital Display
-Displays Voltage, Current, Amp-Hours, Watt-Hours and Percentage Charge
-Suitable for both 12V and 24V Systems
-Temperature Display
-Easy to Use and Set-Up
-Full Installation Instructions Included
Specifications:
Rated voltage: 12v, min voltage (suggest): 8.0V
strong backlight on: < 23mA, Low backlight on: < 20mA, Backlight and LED indicator off: < 17mA
Operation temperature: - 40°c to + 60 °c
LCD operation temperature: -10 °c to + 40 °c
Humidity: 0-100%
Communication cable: RJ45 (8PIN), 10 meter
Current Reviews: : total 0 reviews
This product was added to our catalog on Wednesday 18 December, 2013.