Details:
This auction includes: 1 pcs of air vent valve for solar water heater.
Brass relief Valve
Size: 3/4" (DN20)
Technical Specifications:
1, Nominal pressure: 1.6MPa
2, Working Medium: Water
3. Temperature 0 ≤ t ≤ 110 Celsium Degree.
Remarks:
1. Brass vertical automatic vent valve is for hot and cold water pipeline system and low pressure vessel to exclude air;
2. valve should be installed vertically at highest point in the piping system. hot water heating system installed in the piping system should be at the end of top;
3. Pressure should be adjusted before use, it's forbidden to open the valve during installation and use
4. First install one-way connector, then tighten the exhaust valve, loosen the small nut to ensure the smooth discharge of the gas.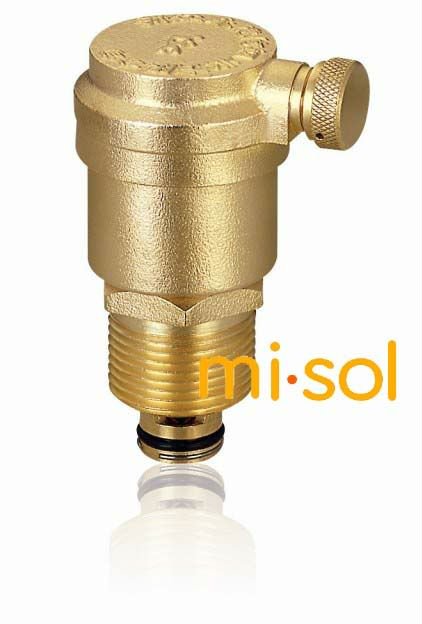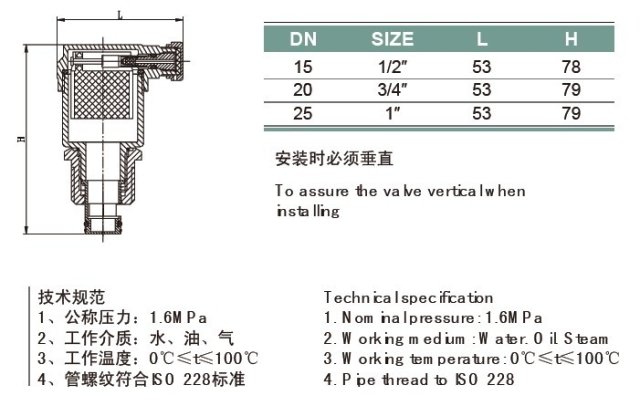 Current Reviews: : total 0 reviews
This product was added to our catalog on Thursday 26 December, 2013.