Details:
This listing includes: 1 pcs of inverter (600w, pure sine wave, 12V/120V/60Hz)
Model:PSW-600/12-120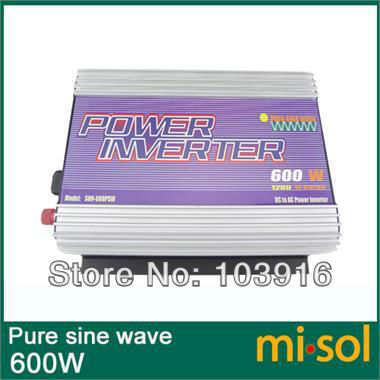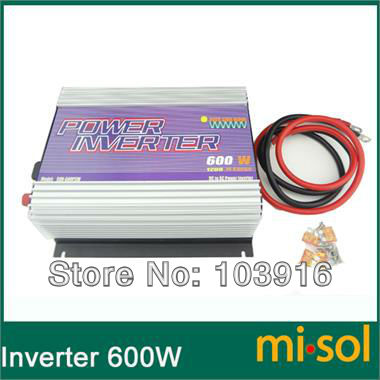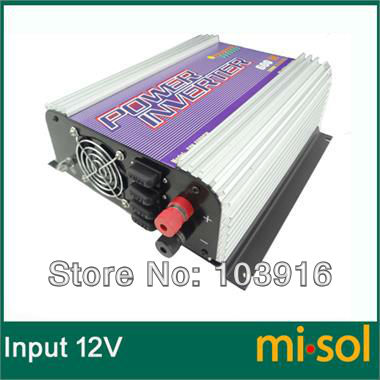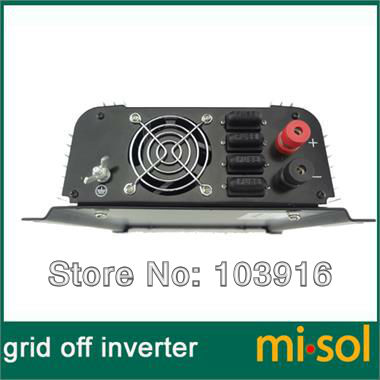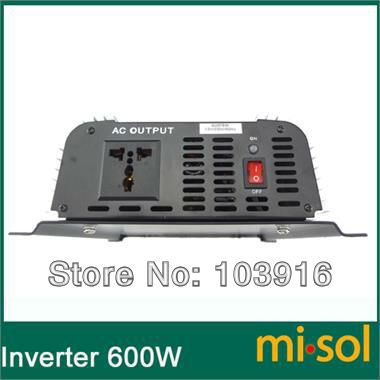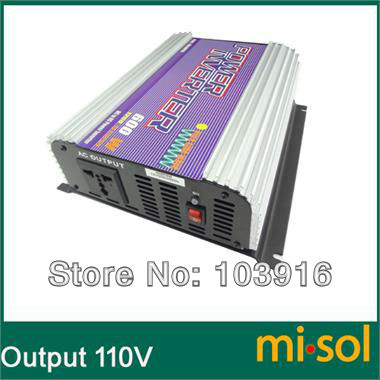 Preface
Designed with advanced conversion technology and controlled by MCU, This series Power Inverter is one of the most advanced DC to AC inverters. It can convert DC Power to AC power. It can be widely used in vehicles, trains, vessels, solar energy and wind energy generating electricity, mobile office, telecommunications, police and other rush to deal with an emergency situations.
To assure the efficiency and using safety of the inverter, the total load power should not exceed 90% of the biggest continuous power.
Read all the Cautions and Warnings before installing and using the power inverter. The inverter must be properly installed.
The power inverter generates AC power from your DC supply (such as batteries). Treat the AC output just like you treat the AC output in your house. Keep children away from the unit.
Output Continuous Max. Power

Converting Max. Efficiency

Input Low-Voltage Alarm Voltage

Input Under-voltage Cut Off Voltage
Working environment
• Operation temperature: -10~40cel.degree.
• Storage temperature: -40~85cel.degree.
• Considerable air humidity should be less than 85%.
• No electrical conductivity, dust explosion, corrosion-free gas in the working place.
• No shock and vibration in the working place.
Current Reviews: : total 0 reviews
This product was added to our catalog on Wednesday 12 February, 2014.