Details:
This auction includes: 1 pcs of hybrid solar wind charge controller (500W+100W)
Features:
1.rated power: 600W (best ratio: 500W wind;100W solar panel)
2.rated voltage:12V/24V
3.wind input:AC/DC
4.solar input:DC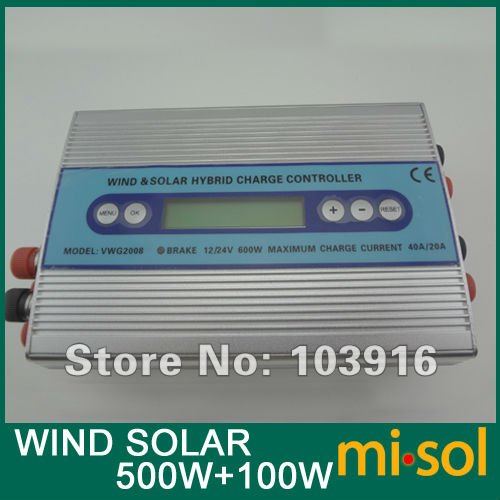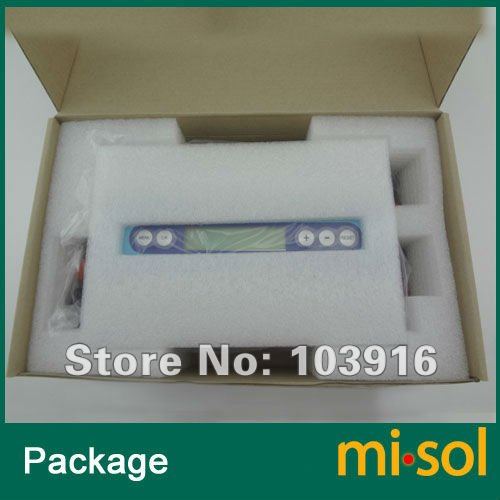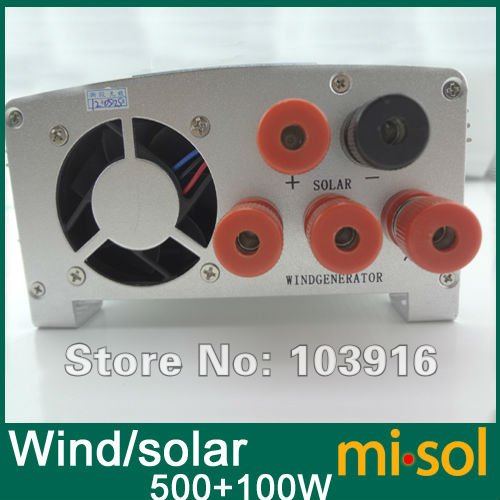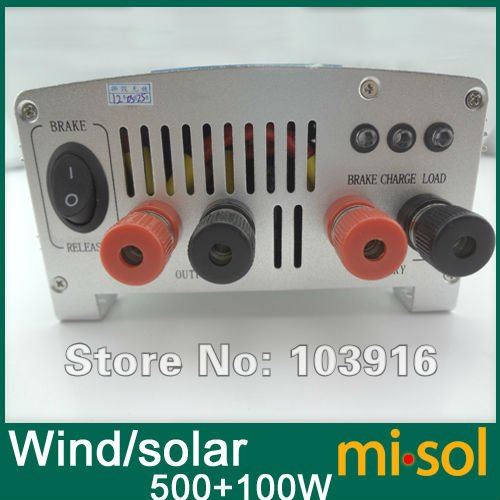 Functions:
This type hybrid wind/Solar charge controller is a smart controller which Control both wind turbine and solar panel charge to the battery or battery bank intelligently. It can detect of 12/24 V battery systems automatically. With the LCD display device and LED indicator light. High accuracy control of the charge or discharge, High charge efficiency, low no load losses,safety, stability, reliability and long time; it is a high cost performance charge controller.
1. Digital high accuracy control
2. Keep the battery is maintained in best powerful condition.
3. Prevent the battery from overcharge. It stop automatically when the battery is full charged
4. Prevent the battery from over discharge, it will down load when the voltage is lower than the default parameter.
5. Prevent supply electricity from the battery to solar panels in night
6. Automatic braking of the turbine when the wind turbine output voltage is too high
7. Automatic braking of the turbine when the current is too high
8. With manual brake protection function
9. The charge controller will in the self-protection condition and deadlocked when the load current is higher than the rated current. Press RESET button to start again after resolve the over load situation.
10. The unit will store information such as: Total amps Total amps , KWH generated by wind turbine and solar panel; Amps used by load etc
11. Adjust the default parameter according to the 12/24V battery systems automatically
12. Customer can adjust the charge off voltage, User off voltage, User on, voltage, brake current, brake time etc.
| | |
| --- | --- |
| Technical Parameter | |
| Rated Power | 600W (Best ration: wind turbine500W, PV cells100W) |
| Applicable batteries | 12/24V,100-300Ah(automatic distinguish voltage) |
| Wind turbine automatically braking voltage | 17.5V/32.5V (DC voltage after rectification) |
| Battery full charge cut | 14.32V/28.64V(default,adjustable) |
| Battery low voltage disconnect load | 10.98V/21.97V(default,adjustable) |
| Load on voltage | 12.44V/28.88V(default,adjustable) |
| Charge current max | 40A/20A |
| Load current max | 35.61A/17.80A |
| Recovery time after the automatic braking | 10 Seconds(default,adjustable) |
| No load loss | ≤40mA |
| Dimensions | 228×133×75mm |
| Weight | 1.2kg |
| Working environment | Environment temperature -10~+50 cel.degree, Relative humidity 0~90% |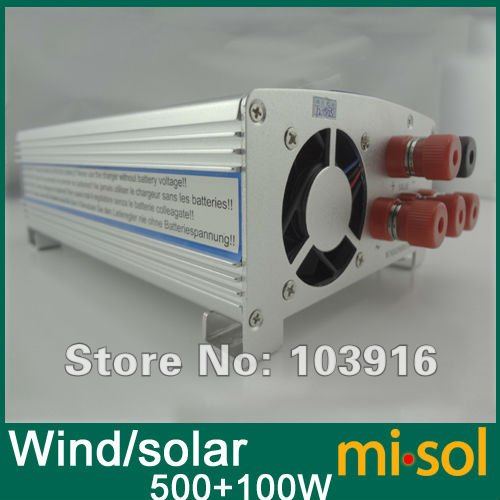 Current Reviews: : total 0 reviews
This product was added to our catalog on Monday 23 December, 2013.