Details:
This listing includes:20 pairs of MC4 T branch connector, 1M2F+1F2M, for solar panels parallel connection.
It is certified by TUV, meet the regulation: DIN V VDE V 0126-3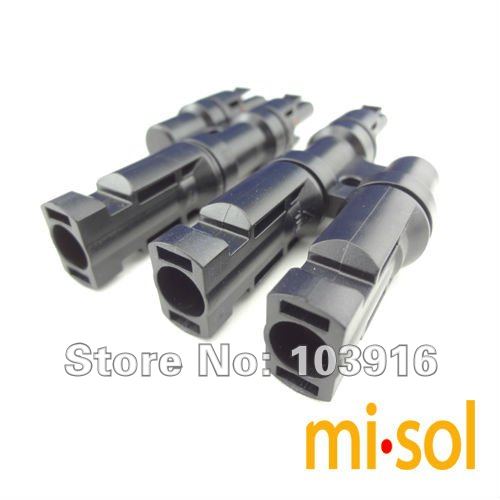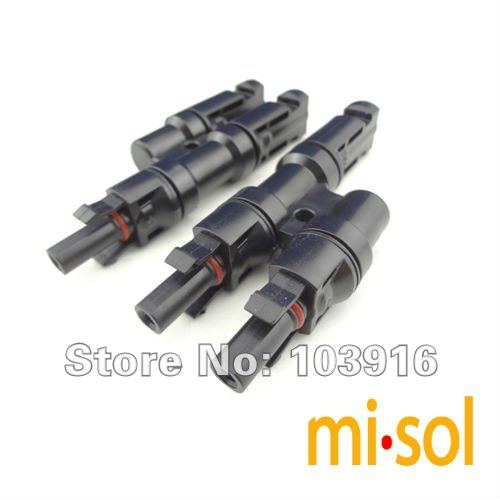 Main Features
With excellent aging resistance and UV endurance, it can be used in harsh environment.
The cable connection adopts means of rivet and lock.
It does not need extra instruments for the removal of plugs and removal will not cause any harm to plugs
Main Technical Specification:
- Maximum working voltage: DC1000V
- Rated Current : 25A
- Flame class: UL94-V0
- Pollution degree: 2
- Contact resistance:≤5mmΩ
- Shell Protection degree: IP67
- Specification of Connecting Line: 4mm2
- Ambient temperature range:-40~+90 °c.
- Safety Level: class II
- Insertion force:≤50N
- Withdrawal force:≥50N
Current Reviews: : total 0 reviews
This product was added to our catalog on Thursday 05 December, 2013.