Details:
This listing includes 10 units of magnesium rod.
Application: it is used for the pressurized water tank.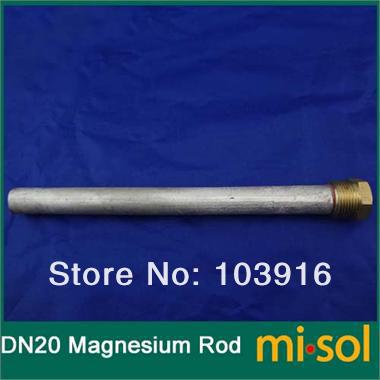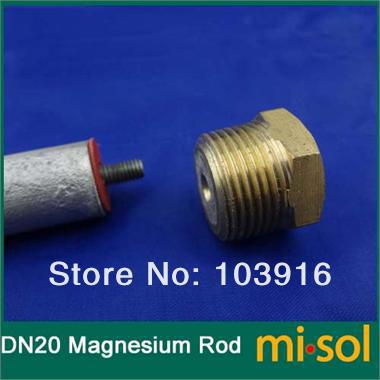 Thread Size: DN20
Length: 23CM(Exclude the copper fitting)
Mainly used in water boiler, heat exchanger, evaporimeter, and boiler and so on. It has properties of softing water, de-dirt residual ,en-longing the working life of container
Advantages:
(1)Corrosion protection,
(2)protect water heater, water containers of steel structure,
(3)protect the gas pipeline in-home service polarization high resistance electrolytes (soil and water in the steel structure)
Current Reviews: : total 0 reviews
This product was added to our catalog on Monday 30 December, 2013.