Details:
Product Description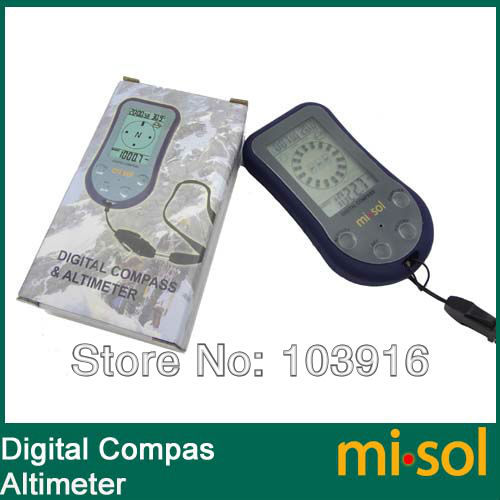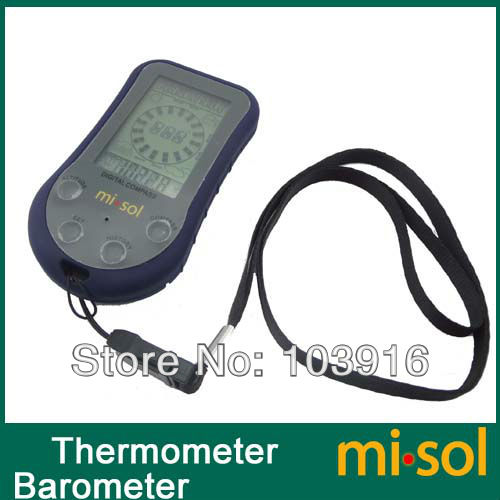 This listing includes: 10 units of Digital LCD compass altimeter thermometer barometer, Water proof.

Features
Water proof degree: IPX4.
Digital Altimeter – (meters or feet)
Digital Compass
Barometric Pressure - (hPa, inHG, or mmHG)
Temperature (Cel. or F. degree)
256 Set of altitude and barometric pressure data history
Forecast Icons based on changing barometric pressure
12/24 Clock format
Perpetual calendar
Time and date by manual setting
LED backlight
Lanyard included for easy carrying
Specifications
Height Range: -500 ~ 8000m
Compass Range: 0 to 359 degree
1-16 pointers (graphical)
Relative Height accuracy: +/- 3.0m
Absolute Height accuracy: +/- 12m
Anger accuracy: +/- 8 degree
Temperature range: -20 to +60 Cel. degree (-4 to +140 F. degree)
Temperature accuracy: +/- 1.0 Cel. degree
Measuring Temperature Interval: 60 sec during normal weather mode, 3 sec during
altitude sensing mode
Pressure reduction: 0.1 hPa (0.1mmhg, 0.01 inHg)
Absolute Pressure accuracy: +/- 1.5hPa
Package size: 10 x 6 x 3 CM

Power consumption
Single 3V lithium battery (CR2032)
Battery Life: Minimum 12 months at energy saving moved (LCD off) , Minimum 6 months at normal display mode
Package Included:
1 x Digital Compass Altimeter Barometer Thermometer
1 x CR2032 battery
1 x English manual
100% Brand New in Original Packaging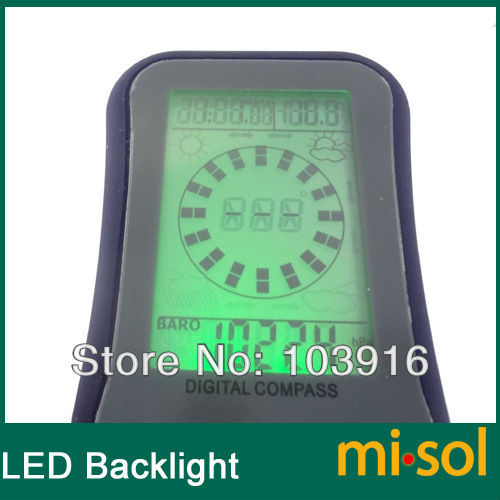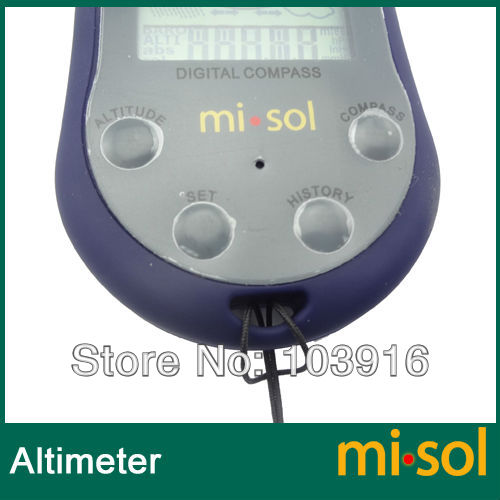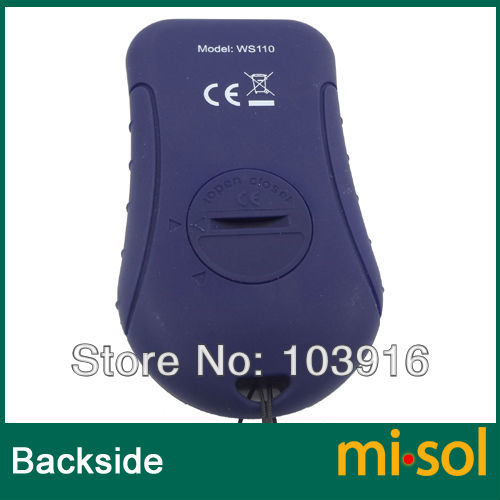 Current Reviews: : total 0 reviews
This product was added to our catalog on Monday 22 May, 2017.