Details:
Product Description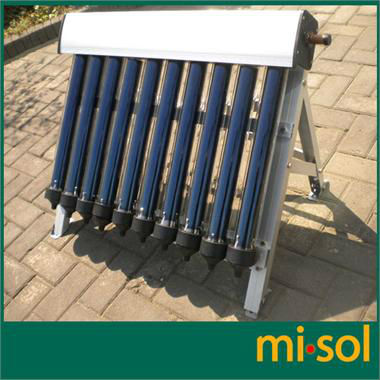 This auction includes: 1 set of solar collector of solar hot water heater(tube length: 0.5meter, Outer Diameter of Tube: φ58mm, 10 Tubes), including:
1). 10 pcs of Evacuate Tubes with heat pipe
2). 1 pcs of manifold (10 holes)
3). 10 pcs of tube holder
4). 1 set of aluminum bracket with bolts and nuts.
(Remark: due to it is difficult to ship after assembly, we have to ship to you before assembly.)
Application: It can be used as solar collector for solar hot water heating system, for training project,
or demon collectors, or as small solar collector for the water heating system at home. etc.

This small solar colletor is suitable for heating 50 liter water tank, or 100 liter water tank(with heat element).

Please don't expect it to heat the swimming pool.

The swimming pool may require several hundreds of this small solar collectors.

If your swimming pool needs the solar hot water system, please ask the local engineer to calculate how many solar colletors required,
then contact us to buy the solar collectors and other parts.
Technical Parameter:
1). Tube Length: 0.5meter
2). Outer Diameter of Tube: φ58mm
3). Q'ty of Tube: 10
4). Manifold: Outer shell: Aluminum Alloy, Thickness:1.8mm;Insulating layer: rock wool overall
5). Heat pipe: red copper TU1+water; transfer power :> =150W;Working pressure:4Mpa;welding pressure:4Mpa
6). Dustproof rubber: EPDM
7). three-target tube: High boron and silicon content 3.3; Structure: Gradual change AL-N/AL selective absorption coating; Vacuum Degree: P<=5*10-4;
8). Bracket: Aluminum Alloy
9). Tube Holder: ABS, black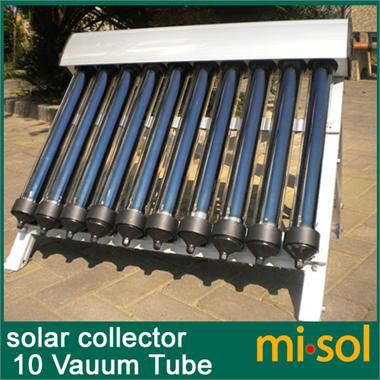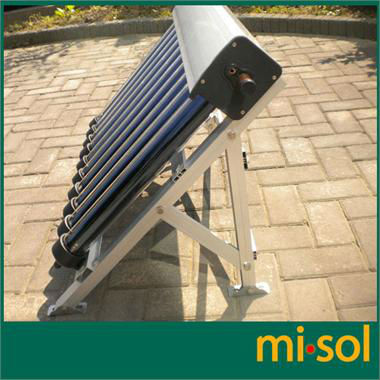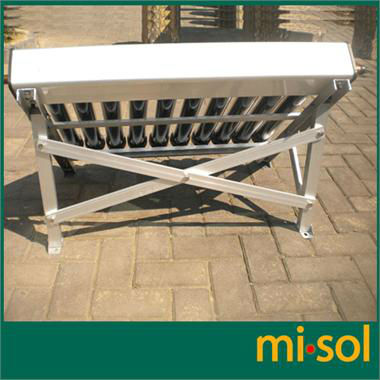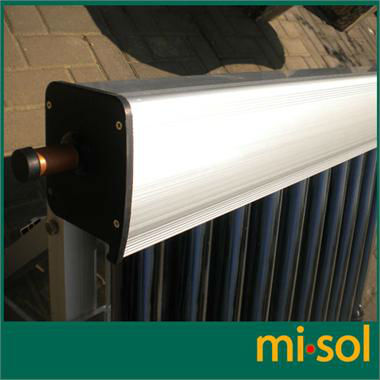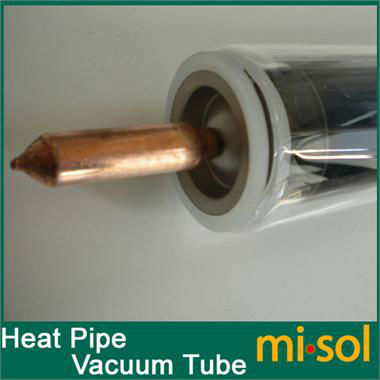 Current Reviews: : total 0 reviews
This product was added to our catalog on Friday 24 January, 2014.
Customers who bought this product also purchased...