Details:
This listing includes: 1 unit of Handheld anemometer with tripod.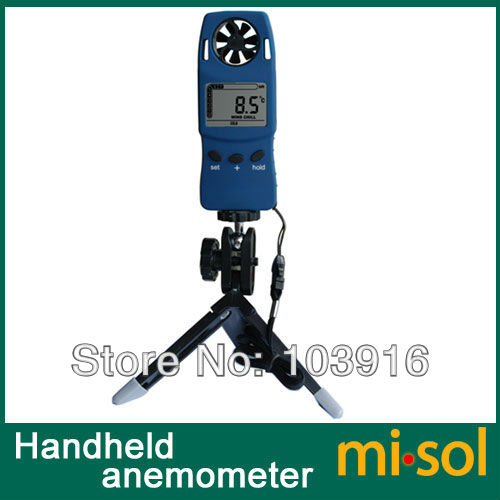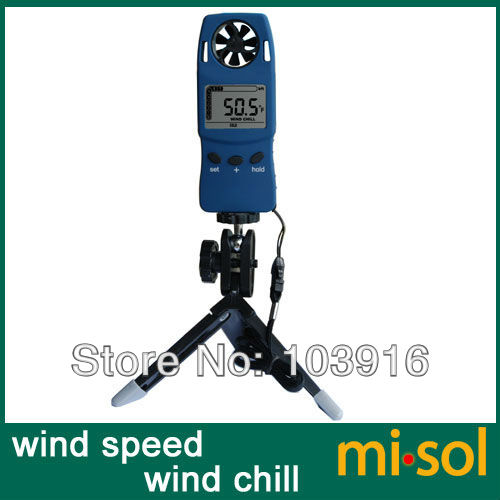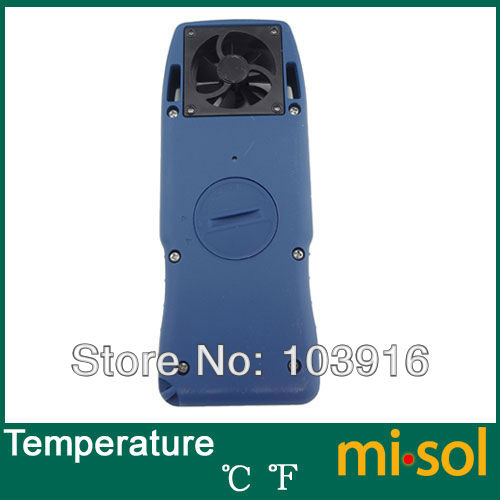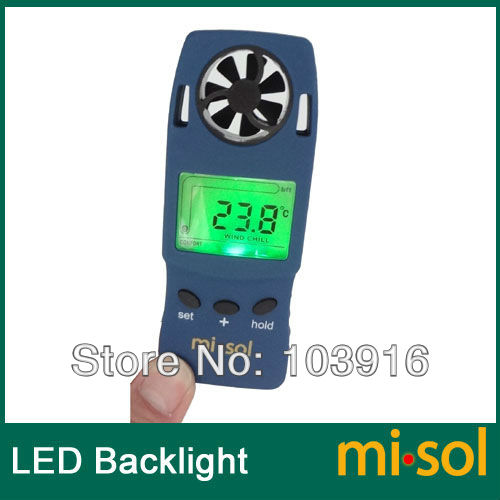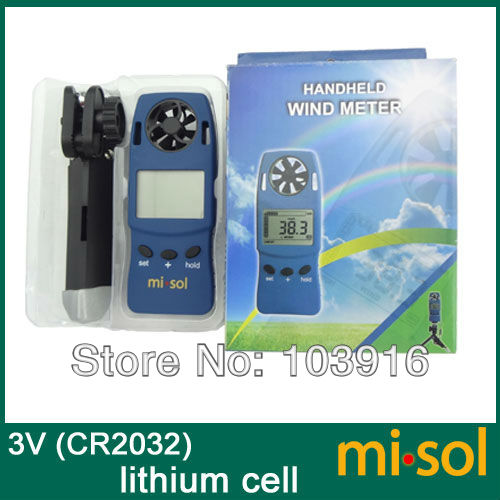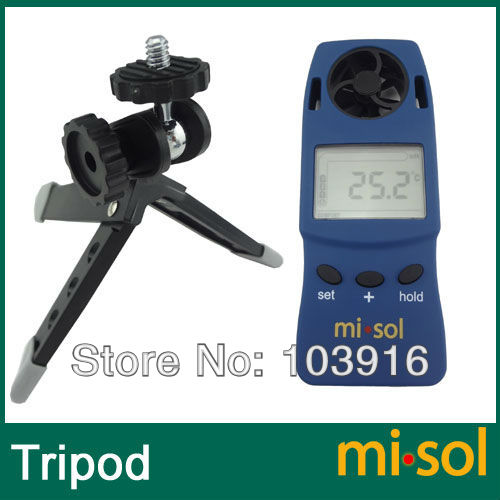 Introduction:
Congratulations on purchasing this pocket-sized anemometer. This innovative product provides wind speed, wind chill and temperature information for any outdoor activity. The operation of this product is simple and straightforward and by reading this operating manual.
Features
1) Wind speed measure in mph, Km/h, m/s, ft/min or Knots
2) Wind speed in Beaufort wind scale bar graph
3) Wind chill display
4) Temperature display in degrees Fahrenheit or Celsius
5) Comfort level
6) LED backlight
7) Low battery detection and display
8) Landyard included
9) Unit can be tripod mounted
Package included:
1) 1x Anemometer
2) 1x Tripod
3) 1 x 3V (CR2032) lithium cell
4) 1x Instruction manual
Specification
Recommended operating temperatures: -29.9°C to +59°C with 0.1°C resolution
(-21.8 °F to 138.2 °F with 0.2° resolution)
("---"displayed if outside this range)
Temperature checking interval: every 10 seconds
Wind speed measuring range: Minimum 0.3 m/s (1 mph)
(Show 0 if wind speed <0.3m/s
Maximum 30 m/s (67 mph) (Show --.- if wind speed>30m/s)
Power source: 1 x 3V lithium cell (CR2032)
Battery life: Approximately 12 months
Dimensions (L x W x H): 50 x 18 x 140 mm (2" x 0.7" x 5.5")
Current Reviews: : total 0 reviews
This product was added to our catalog on Tuesday 24 December, 2013.
Customers who bought this product also purchased...