Details:
This listing includes: 1 unit of digital sound level meter (30-130 Db).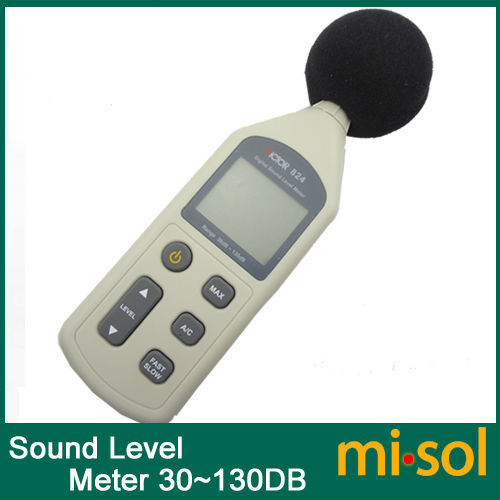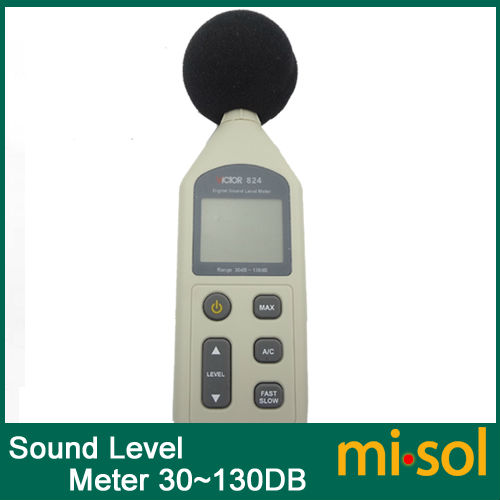 This high-precision high quality high accuracy SoundLevel Meter (30 to 130 Db) has been designed to meet the measurementrequirement of Safety Engineers, Health, Industrial Safety offices and SoundQuality control in various environment.
Great for noise pollutionmonitoring.
It provides a reliable, accurate andfast way to measure sound level and calculate the decibel of factory,office, traffic, home theater setup, health and safety compliance, vehiclenoise testing and audio system. Also measures both A & C frequenciesto get the right response for the human ear, as well as fast or slowresponses to get an "ambient" reading or a short noise.

Additionally, it's extremely easy-to-use. Just press one button and resultswill be displayed instantly on the screen, and simply setting the range, theaccurate decibel can be calculated.
Features:
1)Thisunit was designed according to theIEC651 TYPE2& ANSI S1.4 TYPE2 for sound level meters.
2)Instantaneoussound measure function.
3)Measurementrange: 30-130 dB
4)Fast & Slow dynamiccharacteristic modes.
5)AC and DC signed outputfor frequency analyzer level recorder, FFT analyzer, graphic recorder etc.
Specifications:
1)Accuracy:+-1.5 dB (under reference conditions:94db@1kHz)
2)Frequencyrange: 31.5 Hz~8.5K Hz
3)Linearityrange: 50 dB
4)Measuringlevel: 30~130 Db (A), 30~130 dB(C)
5)Frequencyweighting: A, C
6)Digitaldisplay: 4 digits, Resolution: 0.1dB,
7)Level ranges:30-80 dB; 50-100dB;60-110 dB;80-130 dB;30-130dB
8)Overindicate over range: Under indicate less than lower limit of the range.
9)ACoutput: 0.707 Vrms at FS output impendence approx 600Ω
10)DCoutput: 10 mV / dB output impedance approx.100Ω
11)Timeweighting: Fast / Slow
12) Microphone: 1/2 inch Electret Condenser microphone
13)Max:Maximum hold
14)Powersupply: 4* AA 1.5V alkaline battery (notincluded) or DC 6V (not included)
15)Selfcalibration time: 3 sec (every turn on)
16)OperatingTemperature: 0 to 40 cel.degree, Operating Humidity: 10% to 80% RH
17)StorageTemperature: -10 to 60 cel.degree, Storage Humidity:10% to 70%RH
18)Dimensions: 256×70×35mm
19) Net Weight: approx. 220g
20) operation temperature/moisture:0-40 Cel.degree, 10-80% RH
21).Storagetemperature/moisture: -10-60 Cel.degree, 10-70% RH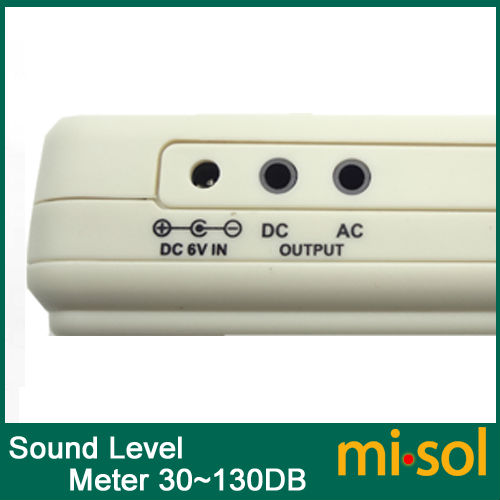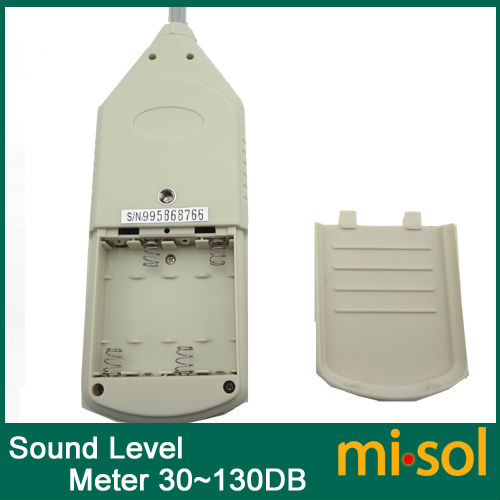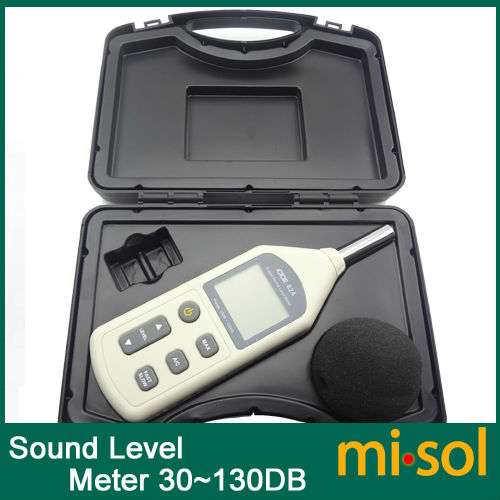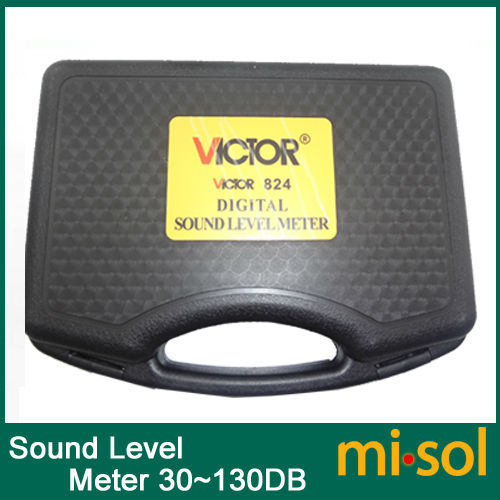 Current Reviews: : total 0 reviews
This product was added to our catalog on Tuesday 24 December, 2013.