Details:
This listing includes: 1 pcs of 3/4" DN20 Brass TP Valve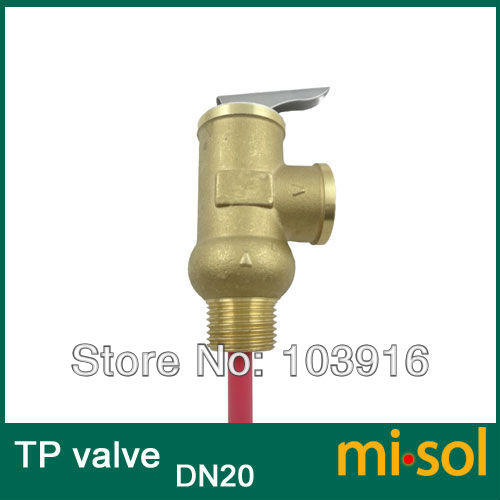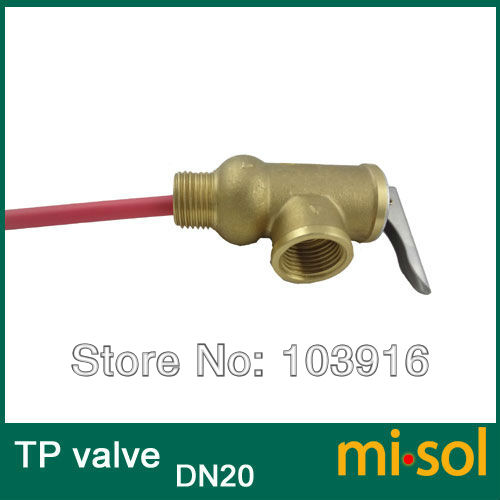 Application:
It is used for bearing the pressing type of solar water heater, gas heater, electric heater, water heater of fuel, water heater of heat pump, sensitive function heater, etc. various kind of heaters (such as boiler) and hot water containers.
Function:
The TP relief valve controls and limits the temperature and pressure of the hot water contained in a solar domestic water storage heater and prevents it from being able to reach temperatures of over 100°C, with the formation of steam.
On reaching the settings, the valve discharges a sufficient amount of water into the atmosphere so that the temperature and pressure,return within the system's operating limits.
Technical parameter:
Standard setting of pressure: 0.7 Mpa
Temperature relief: 99 Cel. Degree ( 210 F. Degree)
Size

Inlet/outlet

(in)

A

(mm)

B

(mm)

D

(mm)

T

(mm)

weight

(g)

Rate Heating

BTU/Hour

Valve DN15

R1/2xRp1/2

41

82

29

101

237

15,000

Valve

DN20

R3/4xRp3/4

42

83

29

100

258

100,000
Installation:
Temperature and pressure relief valve should be installed on the water heater top or side. The temperature sensing must be immersed in the water.
Diagram of the installation as below: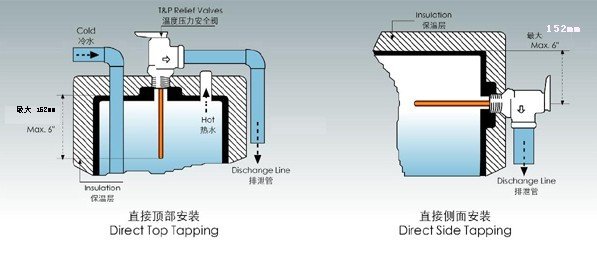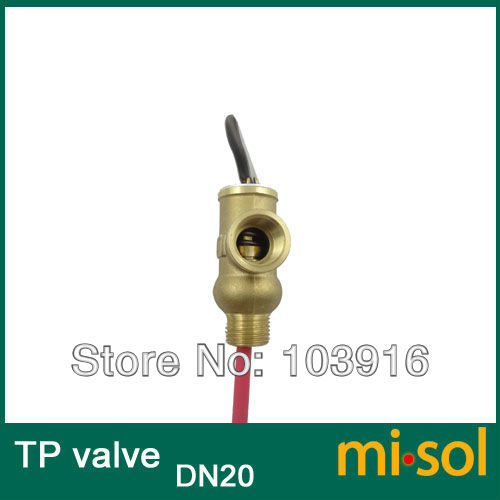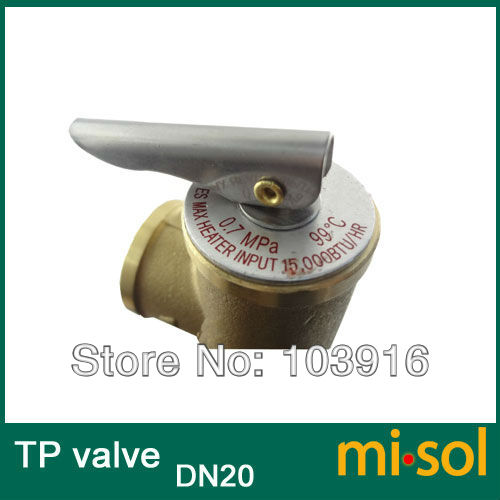 Current Reviews: : total 0 reviews
This product was added to our catalog on Wednesday 25 December, 2013.